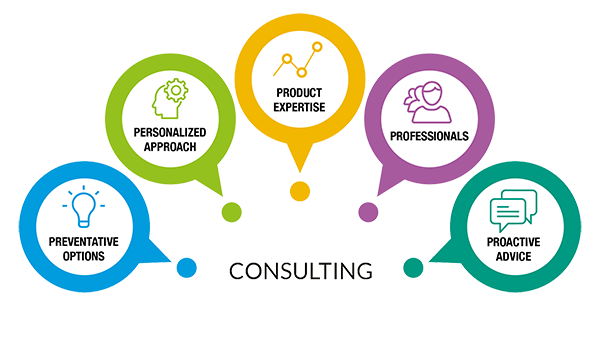 As an IT consulting firm, we  offers a blend of data mining, technology knowledge, and analytical tools to help you create and transform apps, processes and operations in line with the unique possibilities. Our IT consulting services help you focus on what you really need and simultaneously align operational technology, and financial objectives.
UNLOCK THE POTENTIAL HIDDEN IN YOUR DATA
We offer a full cycle of big data analytics consulting services to help you convert data into insights that lead to success.
For 5+ years, ScienceSoft has been designing and implementing big data analytics solutions in Banking and Financial Services, Advertising, Telecoms, Retail, Manufacturing, Healthcare, etc. Certified by Amazon Web Services and Microsoft, our team works with a wide technology stack, including Apache Hadoop, Apache Spark, Apache Storm, Apache Cassandra and other frameworks. ScienceSoft's big data consultants are always ready to help you adopt an advanced approach to data.
DATA CONSULTING SERVICES FROM A TO Z
Business requirements analysis and conceptual solution elaboration. We start with a detailed overview of your business requirements – both urgent and forward-thinking ones. Based on the requirement list, we deliver a conceptual solution that will meet your short-term and long-term goals.
Architecture design and technology selection. We suggest an optimal architecture for the solution and help you select the right technology stack among numerous options.  
Implementation. We usually suggest an iterative approach that allows adjusting big data solutions to our customers' business needs.
Maintenance and support. We not only solve any technical issues, but also proactively support changing business requirements of our customers.
We Know How To Exploit The Full Potential Of Your Data
Operational analytics
Sensors, wireless technologies and the internet of things allow monitoring a wide range of variables: from a continuous performance of every piece of equipment to every nuance of procurement, supply chain management and other processes.
Within operational analytics, we distinguish industrial data analytics and business process analytics.
Industrial big data analytics 
Routinely collected and analyzed, operational data allows companies to:
Identify, measure and manage risks related to machinery downtimes.
Detect a pre-failure condition of machinery or identify a damaged product instantly thanks to real-time analytics.
Optimize asset management by predicting possible breakdowns and practicing proactive maintenance, as well as regulating capacity utilization.
Improve product/service quality.
Business process analytics
Customer analytics
In an omnichannel world, it's important to study every single track that a customer left – no matter, if they visited a brick-and-mortar or an online shop, used the company's mobile app or left a comment in social media. ScienceSoft's big data consulting practitioners will help you analyze data taken from various sources to get valuable analysis results.
Based on the results of customer data analytics, you can:
Understand customer behavior.
Segment customers.
Create a single view of a customer.
Optimize their product/service portfolio to suit customers' needs.
Personalize customer experience.
Plan marketing activities and track customers'
Big data analytics for fraud prevention
Analytics helps identify suspicious activities, as well as prevent potential fraud.
Thanks to big data analytics, a company can:
Facilitate and speed up the process of fraud detection.
Use predictive models and machine learning to scan for fraudulent transactions.
Expose fraud in real time or initiate a further detailed investigation.
CHALLENGES WE SOLVE
Choosing an optimal architecture and platforms from multiple options. We help our customers not to get lost among multiple possible options: cloud-based or in-house solution, a required platform or framework able to solve the tasks (for instance, Hadoop or Spark). We tailor our suggestions of architecture and platforms to our customers' needs. For each option, we describe all pros and cons in detail and recommend the best option.
Facing a high total cost of ownership. We are laser-focused on the possibilities to optimize an existing architecture to reduce customer's costs (such as the costs of cloud services, software license, software maintenance, data acquisition). We offer alternative options that bring both extra benefits and reduced costs.
Integrating various platforms and services. A big data solution always combines multiple components, as there are multiple data sources. We provide our customers with a sufficient stack of compatible platforms and services needed to satisfy the business needs.