For 2+ years SpeciationTech has been designing and implementing dig data analytics solutions. Our team works with a wide variety of stack, including Apache Hadoop, Apache Spark, Apache Storm and other frameworks. Our big data consultants are always ready to help you adopt  an advanced approach to data. 
Instances where

Hadoop

is used:
Managing traffic on streets.
Streaming processing.
Content Management and Archiving Emails.
Processing Rat Brain Neuronal Signals using a Hadoop Computing Cluster.
Fraud detection and Prevention.
Advertisements Targeting Platforms are using Hadoop to capture and analyze click stream, transaction, video and social media data.
Managing content, posts, images and videos on social media platforms.
Analyzing customer data in real-time for improving business performance.
Public sector fields such as intelligence, defense, cyber security and scientific research.
Financial agencies are using Big Data Hadoop to reduce risk, analyze fraud patterns, identify rogue traders, more precisely target their marketing campaigns based on customer segmentation, and improve customer satisfaction.
Getting access to unstructured data like output from medical devices, doctor's notes, lab results, imaging reports, medical correspondence, clinical data, and financial data.
For 3 years, SpeciationTech solutions has been designing and implementing big data analytics solutions in Banking and Financial Services, Advertising, Telecoms, Retail, Manufacturing, Healthcare, etc. Certified by Amazon Web Services and Microsoft, our team works with a wide technology stack, including Apache Hadoop, Apache Spark, Apache Storm, Apache Cassandra and other frameworks. SpeciationTechsolutions's big data consultants are always ready to help you adopt an advanced approach to data.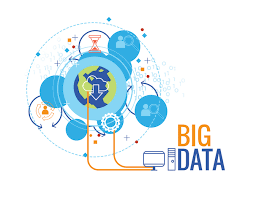 Big Data

Consulting Services From A to Z
Business requirements analysis and conceptual solution elaboration :
We start with a detailed overview of your business requirements–both urgent and forward-thinking ones. Based on the requirement list, we deliver a conceptual solution that will meet your short-term and long-term goals.
Implementation :
We usually suggest an iterative approach that allows adjusting big data solutions to our customers' business needs

Architecture design and technology selection :
We suggest an optimal architecture for the solution and help you select the right technology stack among numerous options.
Maintenance and support :
We not only solve any technical issues, but also proactively support changing business requirements of our customers.
We Know How to

Exploit the Full

Potential of  Your Data
Operational analytics :


Sensors, wireless technologies and the internet of things allow monitoring a wide range of variables: from a continuous performance of every piece of equipment to every nuance of procurement, supply chain management and other processes.
Within operational analytics, we distinguish industrial data analytics and business process analytics.
Industrial Big Data Analysis :


Routinely collected and analyzed, operational data allows companies to:

Identify, measure and manage risks related to machinery down times.
Detect a pre-failure condition of machinery or identify a damaged product instantly thanks to real-time analytics.
Optimize asset management by predicting possible breakdowns and practicing proactive maintenance, as well as regulating capacity utilization.
Improve product/service quality.
2. Business Process Analytics :
Customer Analytics : 


In an omnichannel world, it's important to study every single track that a customer left – no matter, if they visited a brick-and-mortar or an online shop, used the company's mobile app or left a comment in social media. SpeciationTechsolutions's big data consulting practitioners will help you analyze data taken from various sources to get valuable analysis results.

Based on the results of customer data analytics, you can:

Understand customer behavior.
Segment customers.
Create a single view of a customer.
Optimize their product/service portfolio to suit customers' needs.
Personalize customer experience.
Plan marketing activities and track customers' response to them.
Improve customer loyalty.
Big data

analytics for fraud prevention
Analytics helps identify suspicious activities, as well as prevent potential fraud.
Thanks to big data analytics, a company can:
Facilitate and speed up the process of fraud detection.
Use predictive models and machine learning to scan for fraudulent transactions.
Expose fraud in real time or initiate a further detailed investigation.
Working closely with both Amazon Web Services and Microsoft Azure, ComputerSupport.com enables your organization to take advantage of pricing, scalability and disaster recovery options offered by these public cloud providers.
Why AWS and Azure? These are the top two IaaS (infrastructure as a service) providers and offer our customers the complete set of features expected by cloud customers – compute capacity, storage, database, DNS, backup and DR and lots more.
Working with a professional Azure or AWS consultant will help your company gain a competitive advantage. Contact us for a complimentary consultation today and maximize your profits!
Scale with your needs
Immediate savings
Years of best practices
Broad engineering expertise
On-going management to help get the most value
Flat fee pricing structure
Cloud cost optimization services
Automated health monitoring and alerting
Certified cloud engineers
0-downtime migrations
Windows and Linux expertise
Ongoing managed services
Scale quickly
Automation and Dev Ops support
Consulting and best practices
Cost effective
Autoscaling
Get set up on Azure/AWS quickly
See the ROI before moving
Follow best practices only
Learn and leverage the cloud technology advantage
Implement best practices developed since 2006
Performance and cost optimization
Utilize best of breed cloud monitoring
Ensure your deployment is secure and available
24/7/365 level 3 engineering support
Improve cloud deployment using new technology and methods